Practical Environmental Solutions, LLC
New Jersey Licensed Site Remediation Professionals (LSRPs)
A NJ Department of Environmental Protection Certified Company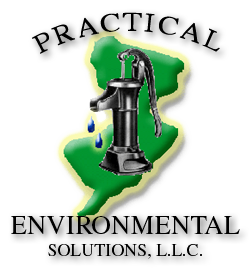 Do you have an environmental project that may potentially involve (or already involves) a lawsuit? The right environmental professional can be the difference between recovering costs or nothing at all. Your attorney needs the competence and expertise that Practical Environmental Solutions, LLC offers to support your case. Specialized testing, computer modeling, attention to detail, and accurate presentation are critical in providing litigation support.
We know what's needed, we've done it many times, and we can do it for you.
Call us for a free consultation:
Although you can click here to contact us initially, the issues are usually more complex than an e-mail can completely cover. We would be happy to meet with you at no cost.
Practical Environmental provides its services throughout the entire state of New Jersey.